Wonder Woman director Patty Jenkins has been very open about how much she loves working with Warner Bros. and DC. Alas, fans have so far been unable to see her return to the DC Extended Universe with Wonder Woman 1984. Now it sounds like Wonder Woman 3 has also been affected by the coronavirus pandemic.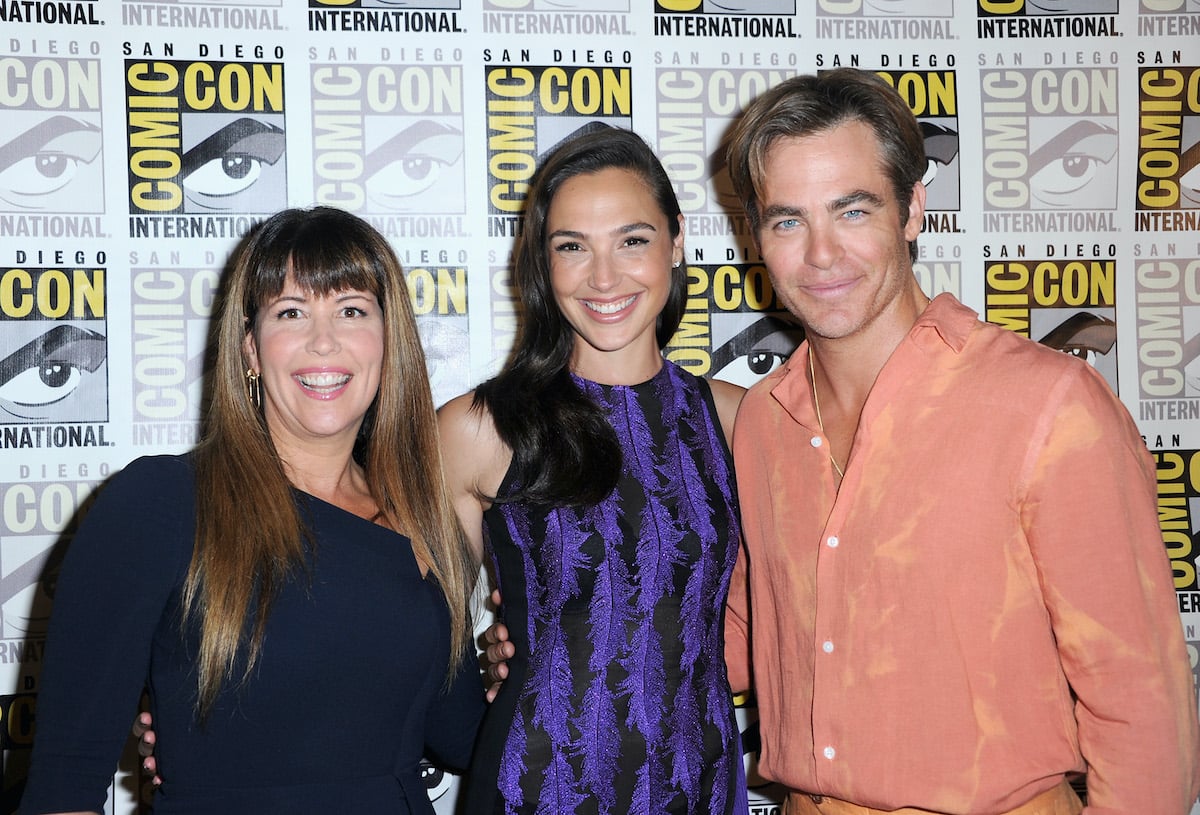 'Wonder Woman 1984' has been perpetually delayed
Wonder Woman 1984 — the sequel to Jenkins' 2017 movie — sees Gal Gadot's Diana Prince in an entirely different era. The movie was initially set for a December 2019 release before settling on June 2020. However, that schedule change was only the first of many.
The coronavirus pandemic in early 2020 led to a shutdown of all movie theaters. So Jenkins' movie was pushed to August 2020 and then Oct. 2, 2020. With the public health crisis still looming, many fans are worried the release date could be pushed again. And then there's Wonder Woman 3.
RELATED: 'Wonder Woman 1984′: Chris Pine Praises Patty Jenkins' 'Brilliant' Decision to Bring Back Steve Trevor
Director Patty Jenkins is already considering 'Wonder Woman 3'
With Hollywood productions still largely on hold, it's impossible for pre-production on the third film to ramp up just yet. Even if Jenkins was signed on to direct (she isn't), the resources just aren't in place to move forward right now.
But that hasn't stopped the director from pondering what Wonder Woman 3 could be. As she told Total Film magazine (via GamesRadar), Jenkins needs to make sure the next step of Diana Prince's story feels relevant.
"I've really hit the pause button," Jenkins said. "Because the truth is, where that plotline was coming from was our state of being six months ago. And so I want to make sure that I'm totally absorbing whatever the result of this pandemic is."
RELATED: 'Wonder Woman 1984' Director Patty Jenkins Finally Admits Why She Doesn't Want to Work with Marvel
When will we learn more about the third 'Wonder Woman'?
With the world likely grappling with a new normal following the pandemic, Jenkins' strategy is a sound one. Wonder Woman's journey should reflect the changing world around her. So it stands to reason Jenkins' would adopt a similar attitude in approaching the next film.
The director previously revealed she has a four-movie plan for Wonder Woman. And she told Total Film she hopes to make her Amazon spin-off movie before Wonder Woman 3. Again, Jenkins isn't officially signed on for either project just yet, as she stressed.
Moreover, audiences shouldn't expect the pandemic to be directly written into Wonder Woman's next adventure. But Jenkins does "want to make sure it's influenced by all of this." Coming from the filmmaker who brought the compassionate Diana Prince to the big screen, we'd expect nothing less.