There are many iconic bromances in Hollywood, but the friendship between Kanye West and Elon Musk was one we didn't see coming. Though the rapper and Tesla's CEO don't showcase their friendship often, there have been times they've proved that they're the ultimate bros, including just recently when the posed together for a quick snapshot inside Musk's home.
After the photo was shared online, West and Musk's friendship stirred public interest, with many wanting to know how long these two moguls have been friends?
Kanye West and Elon Musk have spoken highly of each other over the years
While it's unclear exactly when and how West and Musk initially crossed paths, it seems like their bromance dates back a few years.
The first time many of us heard the rapper and the SpaceX/Tesla CEO's names in the same sentence was in 2015 when Musk praised West's music and continued impact in the pop-cultural sphere.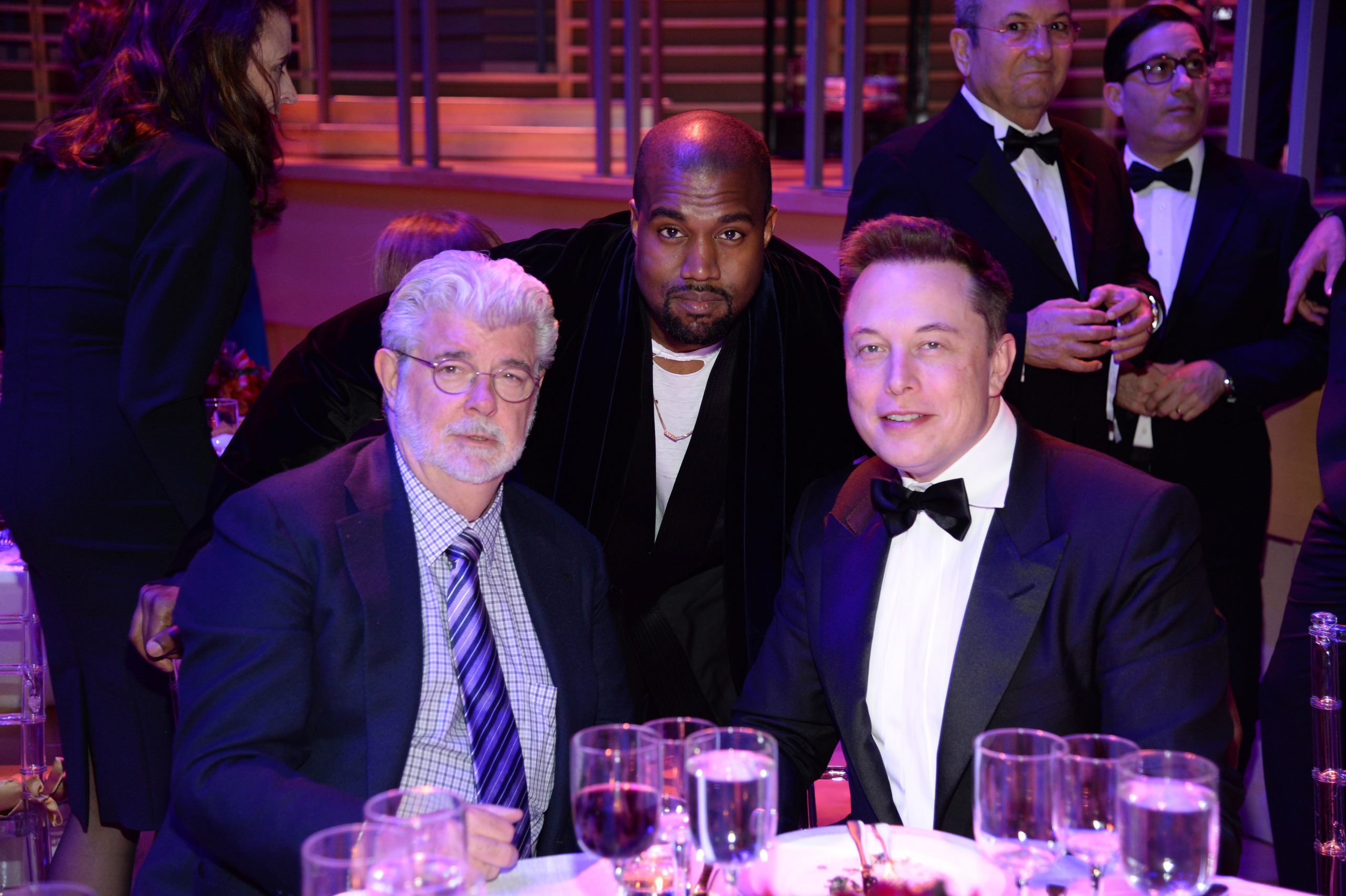 Writing the blurb on West for Time magazine's "100 Most Influential People," Musk penned, "The dude doesn't believe in false modesty, and he shouldn't…[H]e fought for his place in the cultural pantheon with a purpose…[h]e wants everybody else to do the same: to engage, question, push boundaries. Now that he's a pop-culture juggernaut, he has the platform to achieve just that. He's not afraid of being judged or ridiculed in the process."
Three years later, Musk said West was his "biggest inspiration" while answering questions at the South By Southwest (SXSW) conference in March 2018.
The following month, the "Selah" rapper publicly thanked the tech entrepreneur for giving him a Tesla, which he called the "funnest car he's ever driven," in a series of tweets.
"I really love my Tesla. I'm in the future. Thank you Elon," West wrote.
Later that same year, West defended Musk in front of a classroom full of art students at Detroit's College for Creative Studies, where he called for people to leave the famed engineer alone.
"I don't give a f**k who's at his house. Leave that man the f**k alone," he said while standing on top of a desk, seemingly referencing singer Azealia Banks' claims that she was in Musk's home while he was "scrounging for investors" before the SEC charged him with fraud.
Kanye West tweeted a photo of the two hanging out
Though West and Musk have been doing their own things as of late, they recently proved that their friendship is still going strong.
On July 1, the rapper shared a photo of himself posing alongside Musk inside the Tesla CEO's home.
In addition to the snapshot, West noted in the caption that both he and Musk were wearing orange — him donning a bright orange jacket and Elon sporting a black t-shirt with an orange motif.
"When you go to your boys [sic] house and you're both wearing orange," the father of four wrote.
RELATED: Elon Musk Talked to Joe Rogan About Why He's Selling All of His Houses
Fans loved the photo so much that some even started digging into the archives to see if there were more pictures of the iconic duo together.
It didn't take long for someone to find a throwback photo of the pair, which they shared alongside West and Musk's most recent pic on Twitter.
The post soon caught the tech entrepreneur's eye and he replied to the tweet with, "hell of a decade."
You're right, Musk, these last 10-years have definitely been ones for the books.